Family and friends gravitate to the kitchen because it is the heart of the home. Consequently, kitchen remodeling has a strong influence on establishing the value of a home.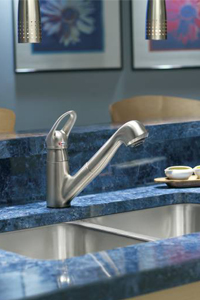 It is common knowledge that kitchen remodeling has the biggest payback of anything you can do to improve the value of your home. However, your enjoyment of the new kitchen will provide the currency to complete the payback.
We contribute to your payback by giving you the proper options, not the most expensive.
All the following components of the modern kitchen are included in our custom ideas to save you money:
Lighting (spot, area, pendant)
Sinks (low divide to accommodate pots and pans of all sizes)
Faucets (touch to operate)
Countertops (granite, concrete, butcher block)
Appliances (ranges, refrigerators, microwaves, convection ovens, dishwashers)
Flooring (hardwood, tile, cork)
Cabinets (refinished or new)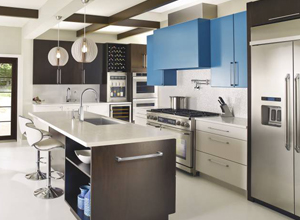 However, we take things one step further – we concentrate on making it the kitchen of your dreams at the best price in Jacksonville.
We can help you design your new kitchen from the nascent stages all the way through to completion. Our custom design will complement the real you, using the right colors, the right accommodations, the right hardware, and the right spacing. All for the right price.