Replace Your Old Pipes With Repipe & Pipe Replacement Services – Take advantage of our 30 years in business for your pipe replacement.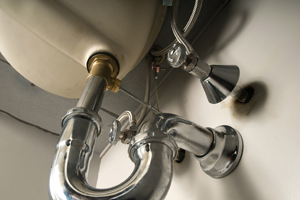 Homeowners don't always check old plumbing pipes for discoloration, stains, dimpling or flaking , which are all indicators of corrosion. Plumbing leaks can also be a signal for pipe replacement. As a professional repipe contractor we can design your new plumbing system with the most efficient use of time and materials.
We use Uponor plumbing systems:
No glues, torches or gauges necessary
Fewer connections, flexible for tight band radius.
Complete lead- free materials.
Full line of Pex fittings for ultimate design flexibility.
25 year warranty with a $1,000,000.00 per occurrence claim.
Frequently Asked Questions About Repiping and Pipe Replacement